The beautiful and unique design of buildings in cities often attracts us and we can't help but admire the skills of their architects - but building a building on a rock or mountain top away from the city is no less of a challenge. There are many design problems in this construction that seem impossible to solve - but a few architects have made the impossible possible with their skills to the amazement of onlookers.
Cliff House
This unique house is located on the Atlantic coast in the Canadian region of Nova Scotia, which looks like a typical house when viewed from the top of a mountain - but one is amazed when viewed from the beach and not without appreciating the architect's skill. The structure of this house is made of steel which helps it to stand on the mountain while the interior of the house is made of wood.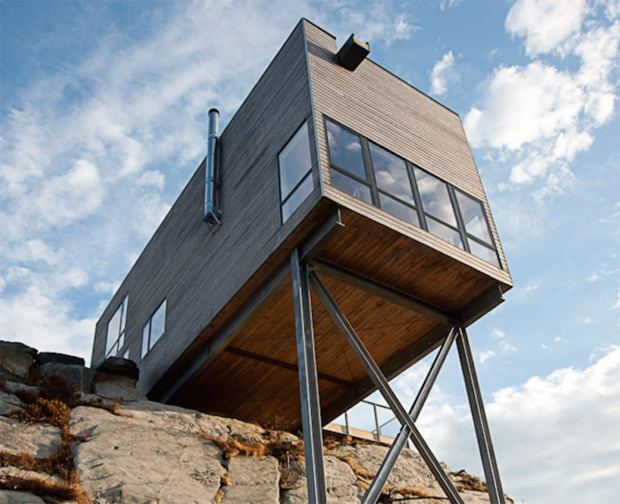 Hirafu Niseko
Located in this beautiful location, this house is built on Hokkaido, the second largest island in Japan. The structure of this house is created in the shape of L which is attached to the house from the top. The interior of this house is designed in two parts. The door and private rooms are at the bottom of the house while the stairs from inside the house allow access to the upper part where the kitchens and lounges are located.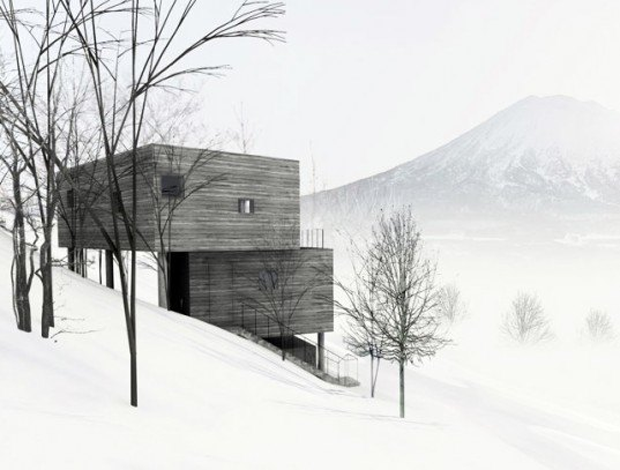 House on the Cliff Calpe
Built on a mountaintop in the Alicante region of Spain that seemed impossible - this three-dimensional house built on a steep slope gives a new look to architecture - even with a few luxurious amenities. It is adorned with a swimming pool, a beautiful terrace and a magnificent view of the water from its glass walls.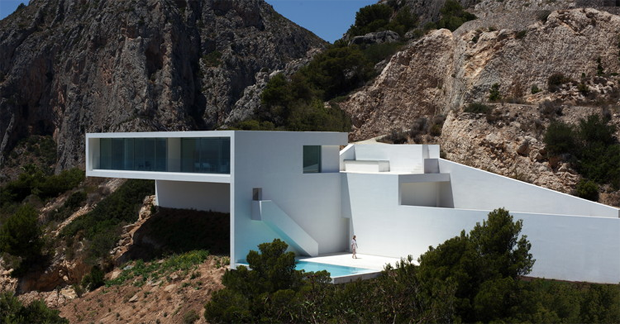 Qiyunshan Tree House
Interestingly, this tree house is located in the forests of the eastern province of Anhui, China. This house is not built on a tree, it is just in the middle of the forest. The height of this house is 11 meters and it is surrounded by pine trees. The entrance hall of the house is narrow and curved due to the unique design of this house.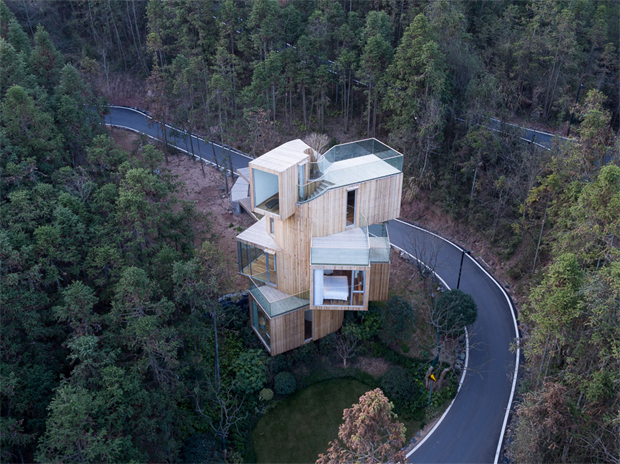 Villa Escarpa Luz
This strangely designed house is located in the Algarve region of Portugal and is a masterpiece of architecture - due to strict rules regarding the construction of this coastal strip, the house could not go beyond the area of ​​the previous house - but Its architect Mario Martins has come up with a great way to build a big house on a small plot.